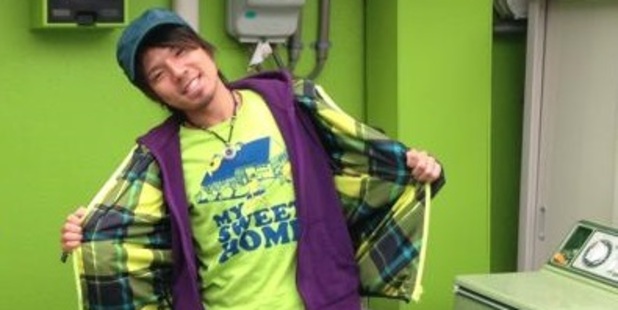 Japanese tourist Takaishi Mamoru in Northland.
The Japanese tourist whose belongings were stolen when the driver he hitched a lift with sped off has seen another side of Northland life.
Despite his hitchhiking tour around New Zealand taking a turn for the worst in Kawakawa over a week ago, Takaishi Mamoru stuck to his plan to see Cape Reinga, helped along the way by generous Northlanders.
Mr Takaishi decided not to return to Japan after his backpack, wallet, passport and other gear were taken by the driver giving him a lift from Whangarei to Paihia last Monday.
"I came from Queenstown to Kawakawa with no trouble and I want to go all around New Zealand. From Kawakawa to Cape Reinga was my destination, that's why I didn't want to give up my journey," he told The Northern Advocate.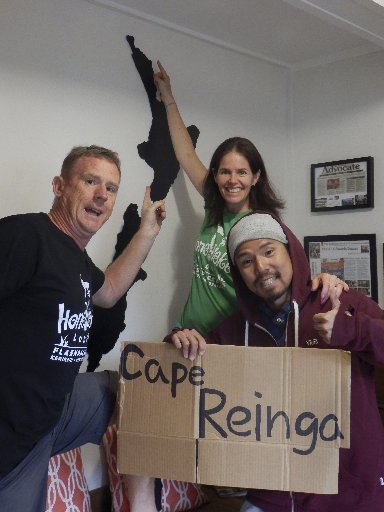 Robbed Japanese tourist Takaishi Mamoru, with Hone Heke Lodge owners David and Victoria Howells, got to see Cape Reinga and the other side of Northland after he was robbed a week ago.
The driver and tourist stopped at Kawakawa's Hundertwasser toilets about 10.40am.
CCTV shows them both going inside, then the driver running back out moments later and speeding off in his car, leaving Mr Takaishi stranded. Mr Takaishi returned to Auckland where he organised another passport through the Japanese consulate.
The theft has not coloured his overall impression of New Zealand and the friendliness of the people, he said. Heading north again, he arrived at Hone Heke Lodge in Kerikeri late last week. When he told owners David and Victoria Howells what had happened, they set about showing him the nicer side of Kiwis.
"We were delighted to do our bit and let him stay for free, although he was not asking for this at all," Ms Howells said.
"Then we decided to ask Charles from [Fullers] Great Sights if they were interested in giving him a free trip to Cape Reinga from here and they also kindly have offered to take him."
Mr Takaishi, who is a scuba diving instructor in Japan, took that tour on Sunday.
"Cape Reinga is a very beautiful place, and everybody here is very kind," he said.
The other international backpackers at Hone Heke Lodge have also rallied to help him, Ms Howells said.
"Many have also offered clothing and other things. It's so humbling to see," she said.
Meanwhile, the offender has not yet been located and police are calling for help from the public.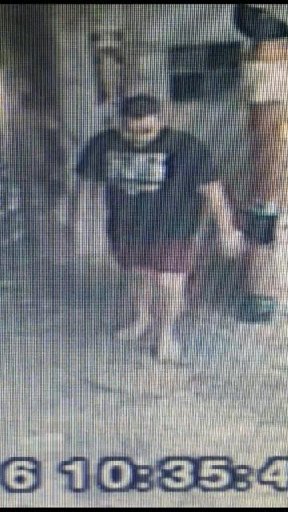 The man police suspect robbed Japanese tourist Takaishi Mamoru in Kawakawa last week.
The driver of the dark green or blue Mitsubishi Challenger or similar is described as a Maori or Pacific Island male, large build, around 175cm tall, with short hair and a goatee.
He was wearing a black T-shirt with white writing on it, and Brisbane Broncos-branded maroon shorts.
Click here for the original article published in The Northern Advocate on Tuesday Aug 30, 2016.